Stevenson Reception Hall
The Stevenson family takes great pride in announcing the opening and availability of Miles City's newest event venue, Stevenson Reception Hall.

Formerly the Bullis-Graves Memorial Chapel, located across the street from Stevenson & Sons at 1806 Main Street in Miles City, the renovated, remodeled, decorated and appointed Grand Parlor is the perfect place for any event. Families, businesses and organizations can host truly memorable occasions in the spacious, yet intimate, historic Grand Parlor. Included in this completely revamped venue is an incomparable list of conveniences and amenities (see below).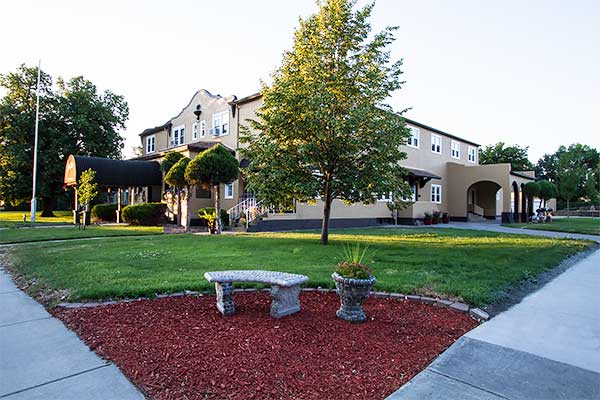 The Grand Parlor is now accepting reservations and bookings for receptions, dinners, parties, reunions — gatherings of all types and for all occasions. (Reservation information is located at the bottom of this page – after the photographs.)
Conveniences & Amenities
Comfortable, roundtable cushion chair seating for as many as 120 adults
Large kitchen with 3-ovens and 2-sinks for in-house or catering use
An alcove stage area with optional podium and multi-media presentation access
Large flat screen TV with Wi-Fi Internet access
Original antique accents, including magnificent lighting, that lend grace and style to any event
Available to rent for events
To reserve the facilities and book your event, please call Tammy at 406-232-4457.
You may also contact Tammy using the secure email contact form below.